For SeqExpress
Run the seqexpress installation file, this will unpack the distribution and start the installation. If .NET is installed then the main dialog for the installation will now appear, you should select the next button.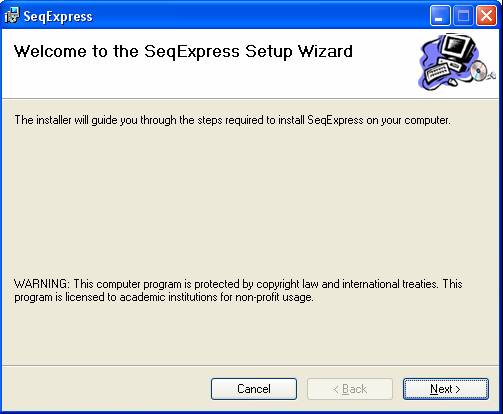 Now decide where you wish to install SeqExpress, and then select next.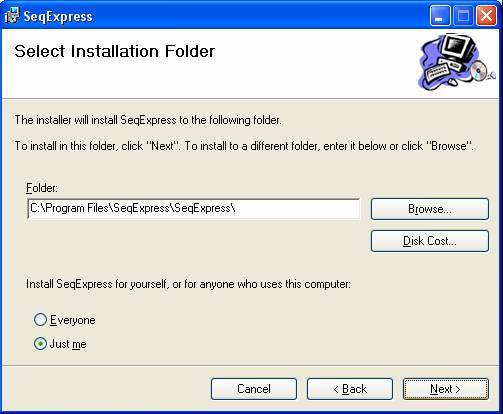 Another screen will appear, after which SeqExpress will start to install. When it has completed the installation, select the close button. SeqExpress can be started from the desktop icon or via the start menu. More information is available from the help pages.
For SeqExpress Server Release
Run the seqexpress server installation file to start the installation The distribution will unpack itself and once complete the installation process will start.